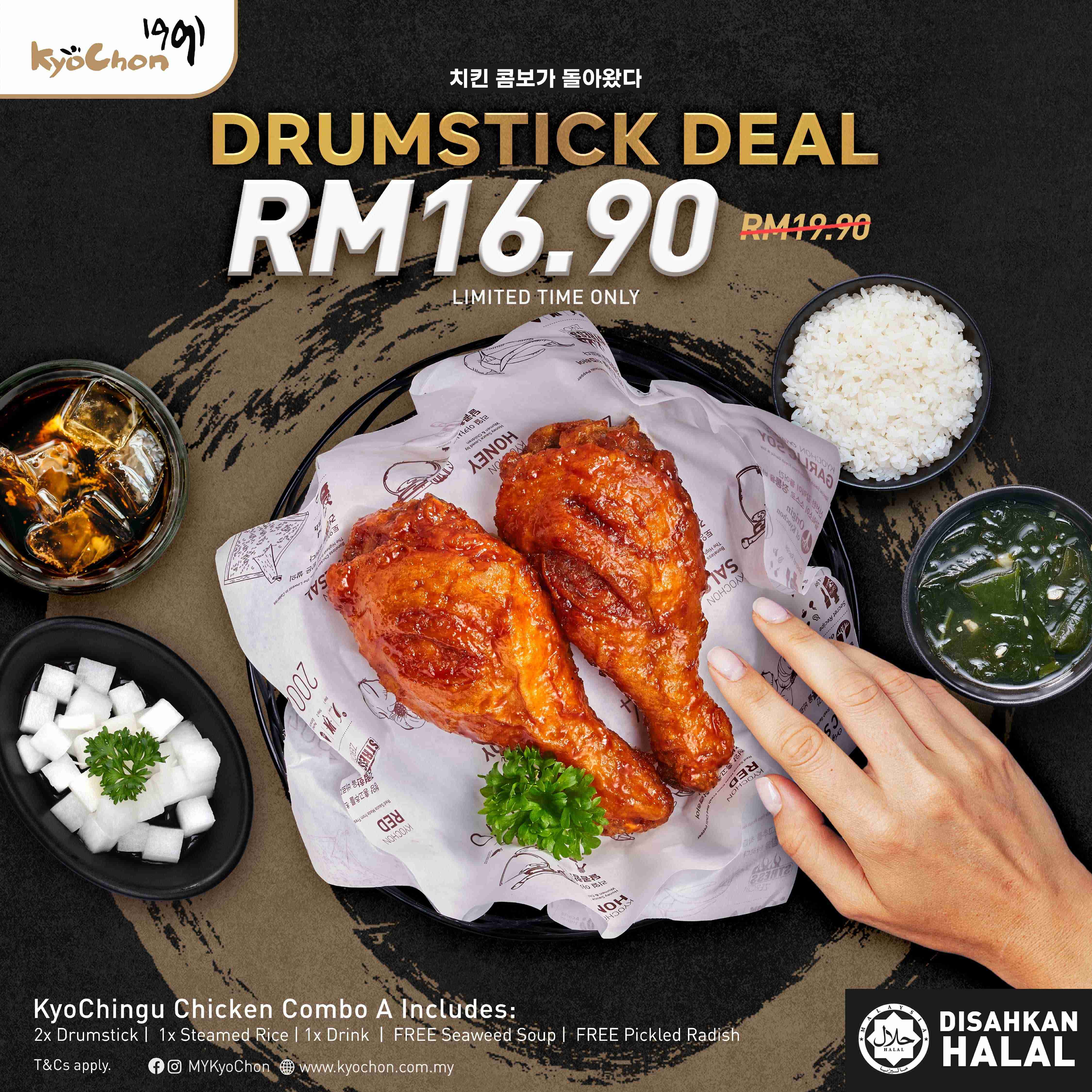 KyoChon
Drumstick Deal Promo - KyoChingu Chicken Combo A
29 May 2023 to 14 Jun 2023
KyoChon 1991's latest Drumstick Deal is RM16.90 only! 😲
With this combo, you'll get to enjoy 2x Drumsticks (Soy Garlic/Red Pepper/Mixed/Shinhwa), 1x Steamed Rice, 1x Drink, 1x Seaweed Soup, and pickled radish.
So 빨리 (ppalli) head on over to KyoChon 1991 restaurant to enjoy this limited time offer!
빨리 (ppalli) = Hurry
The promo is valid for dine-in and in-store takeaway only.