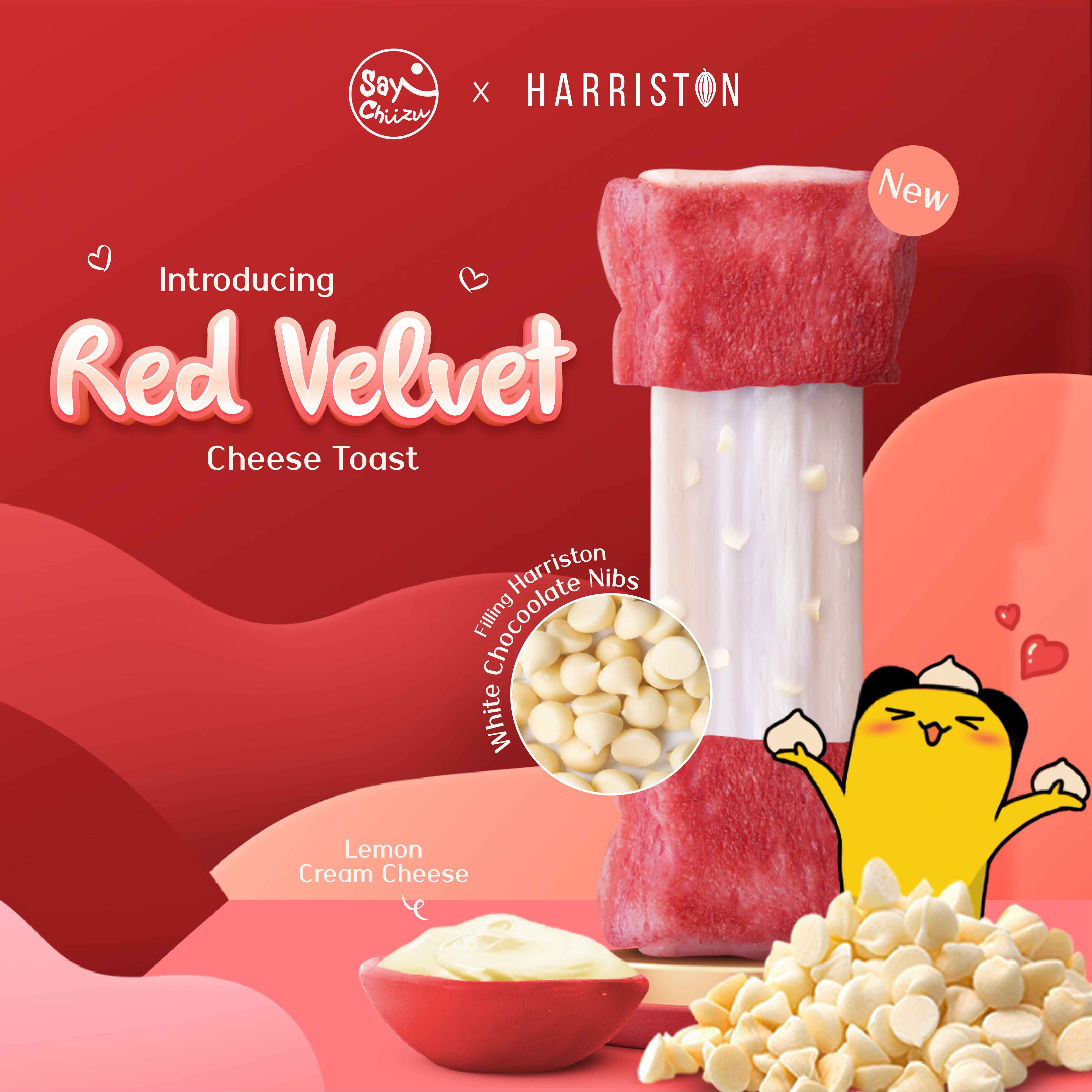 Saychiizu
Red Velvet Cheese Toast
13 Jan 2023 to 31 Jan 2023
INTRODUCING Saychiizu's new auspicious treat, the RED VELVET CHEESE TOAST.
Bite into deliciously rich melted cheese filled with an abundance of Harriston White Chocolate nibs and tangy Lemon-flavoured Cream Cheese stuffed in a toasted Red Velvet Hokkaido Milk Toast.
Made exclusively with @harristonchocolate, a uniquely Malaysian homegrown chocolate brand and only uses the finest cocoa beans based on time-honoured methods and innovative & proprietary recipes.
Step into the Lunar New Year with this sweet decadent treat.
Limited time only. Available at Saychiizu (Lot G-K-11)