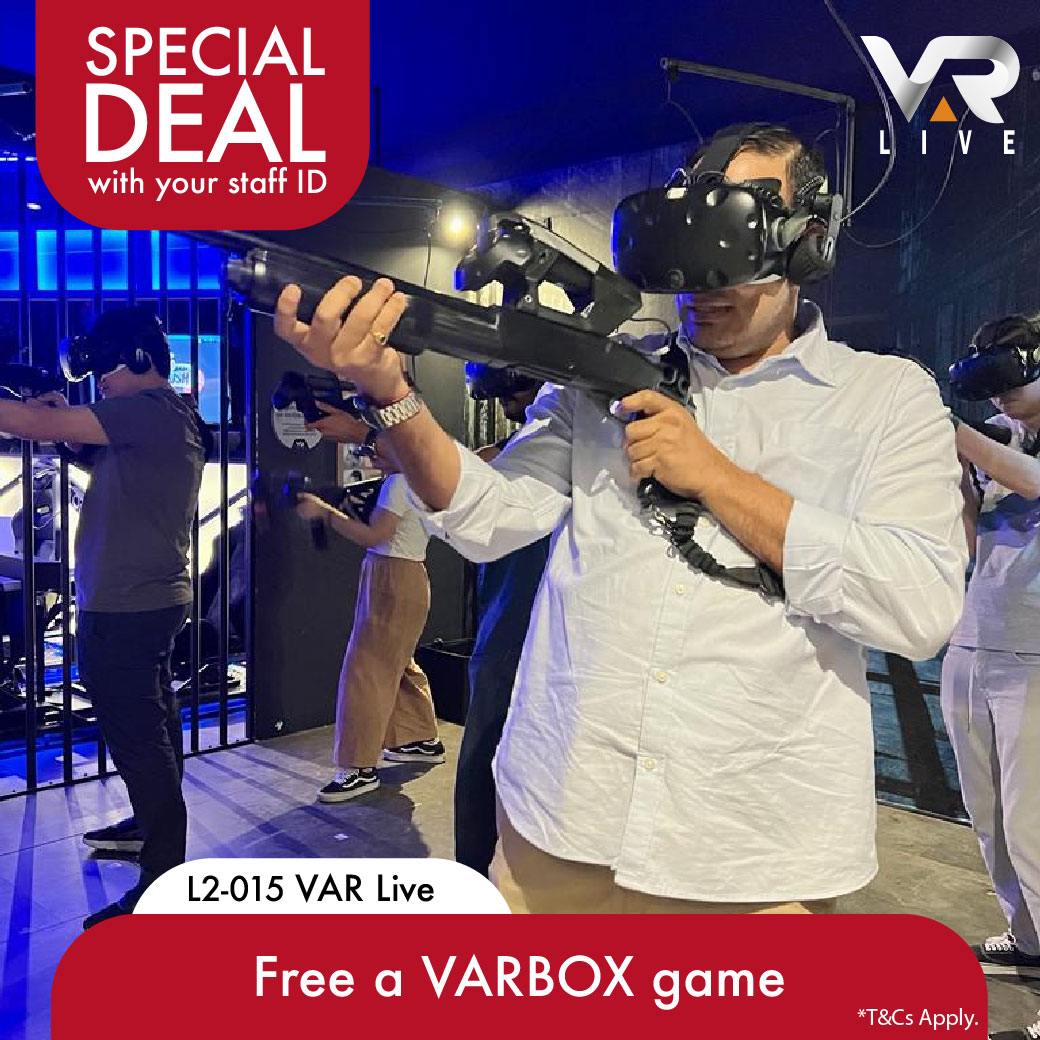 Staff Privileges - VAR LIVE
Gift with purchase
1 Jul 2023 to 31 Dec 2023
About this event
Visit us at L2-015.
Get a Free VARBOX game with 3 games package purchase.
1. This voucher can be used to redeem ONE (1) VAR BOX Games for every purchase of 3 Games Combo Package in VAR LIVE Theme Park when you present your staff ID.
2. The VAR BOX Games does not include Jurassic: New Era
3. Staff ID must be shown before the purchase of the 3 Games Combo Package
4. The 3 Games Combo Package will follow it's own Terms and Conditions
5. This offer is valid until 31 December, 2023
6. This Voucher is valid for one redemption only
7. This voucher is not exchangeable for cash or transferable to another member.
8. VAR LIVE MY reserves the right to add, remove or change any Term and Conditions without prior notice.
=