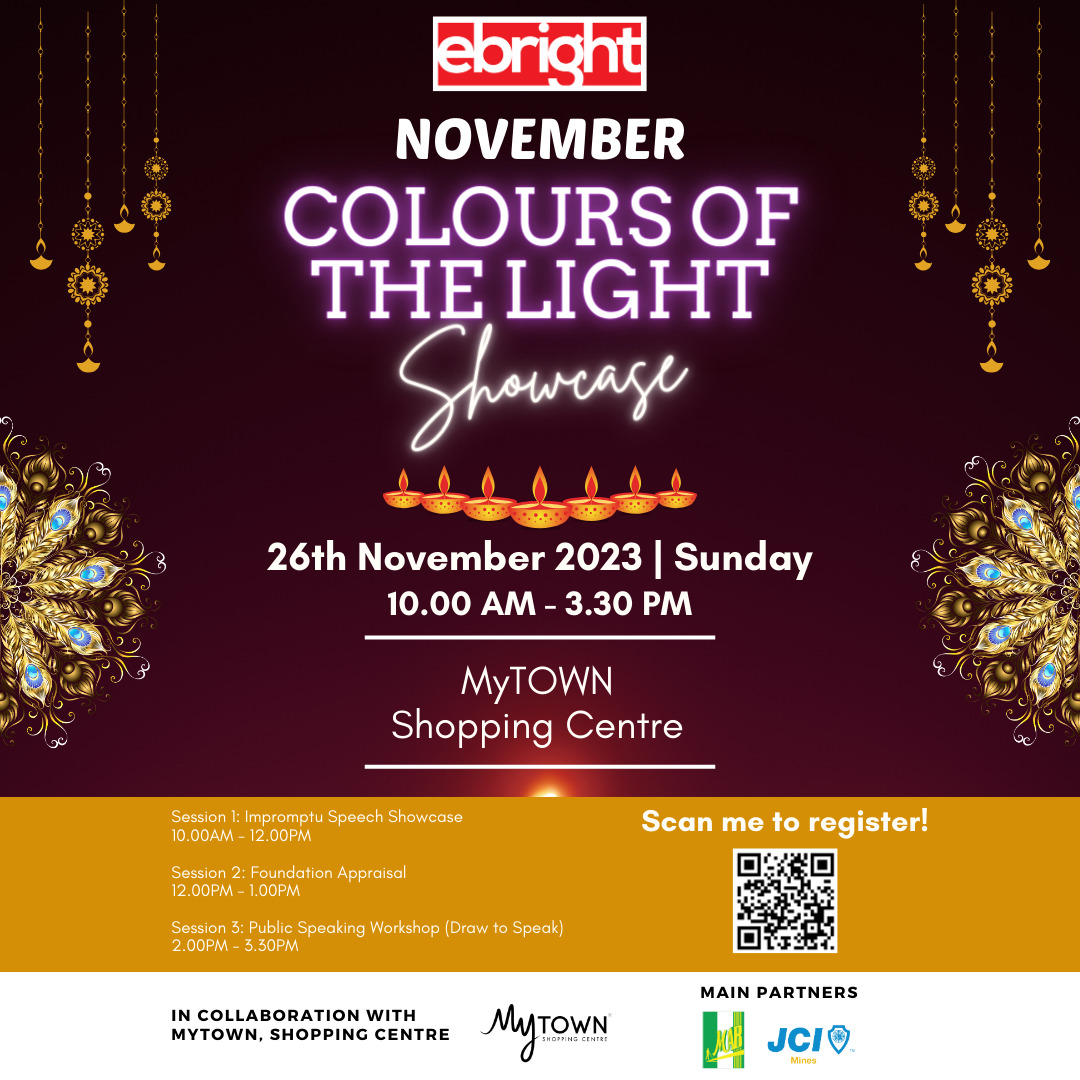 Colours of the Light Showcase
Public Speaking workshop
20 Nov 2023 to 27 Nov 2023
About this event
Do you want to shine like a star on stage?
Hello parents and students! We are excited to announce that we are collaborating with MyTown, Shopping Centre for another Public Speaking Showcase this November where your child will get the chance to present a speech on stage!
This time around, we will be exploring the topic of 'Colours of the Light' in conjunction with Deepavali Celebration in the month of November
Additional guests can also come along and share the spotlight with your child!
JOIN US:
Date: 26th November 2023, Sunday
Time: 10.00AM - 3.30PM
Venue: MyTOWN, Shopping Centre (MyGROUND)
Registration Link:
https://forms.gle/mopdoMWDFjfTnR2Z7
First come first served basis
Showcase Guidelines
http://surl.li/mzgac
=