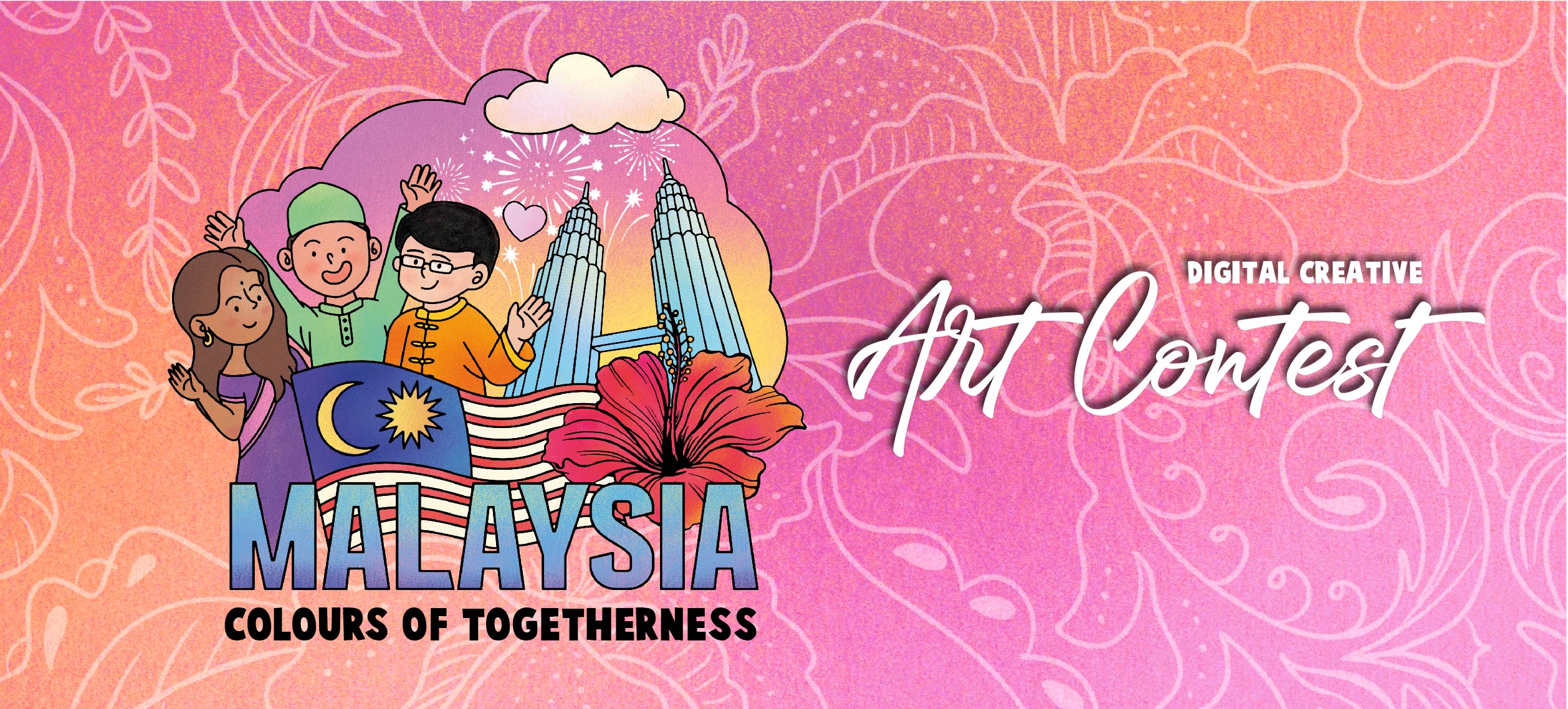 Colours of Togetherness
Digital Creative Art Contest 2023
15 Aug 2023 to 30 Sep 2023
Participate in our celebration of Malaysia's 66th year of Merdeka by channeling your love through the art of painting. Showcase your masterpiece for all of Malaysia to admire and move one step closer to winning amazing prizes.


Categories & Prizes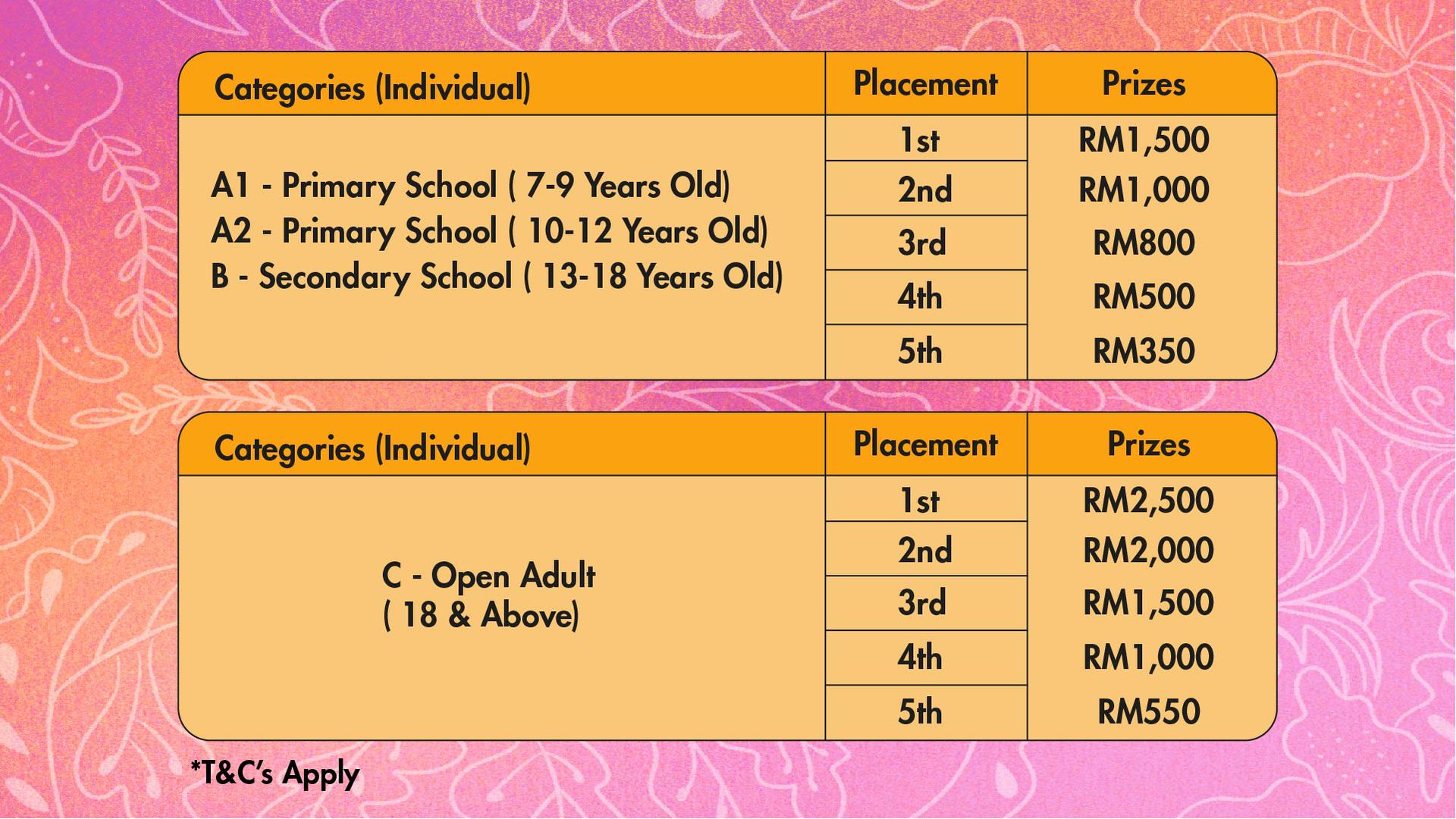 Just follow these simple steps to commence your artistic journey right away.
Step 1: Register an account here.
Step 2: Download the artwork provided in the pdf file.
Step 3: Get creative! begin colouring with your choice of medium.
Step 4: Upload your artwork by 15 September 2023. Late submissions will not be accepted.
Step 5: Share your masterpiece with your family and friends to collect votes!
*Adding your own elements is encouraged for category A1 & A2 and compulsory for participants from Category B & C.
*Digital colouring is only applicable for Category C.