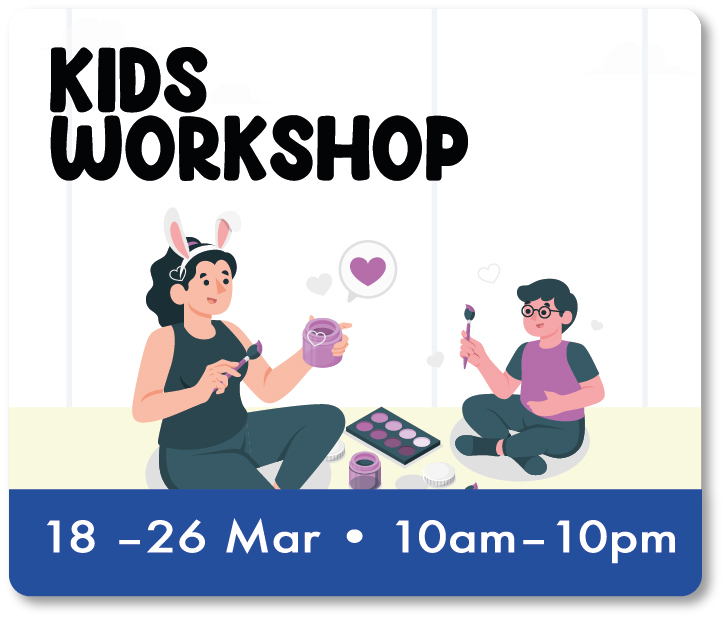 Eco & Fun in the Park
Kids Workshop
4 Mar 2023 to 26 Mar 2023
Get ready, get steady for some eco-fun activities ! Here's a sneak peak on what's to come !
Check it out for all the updates on all on-ground activations that will be happening from 4 - 26 March 2023 !
Come and join our kids workship activities organised by CURIOOkids:
Pot plant, robot, hand fan, cupboard, bird feeder, pencil holder, photo frame, piggy bank, plastic basket, flowerpot and jewellery box.
Terms & conditions apply.