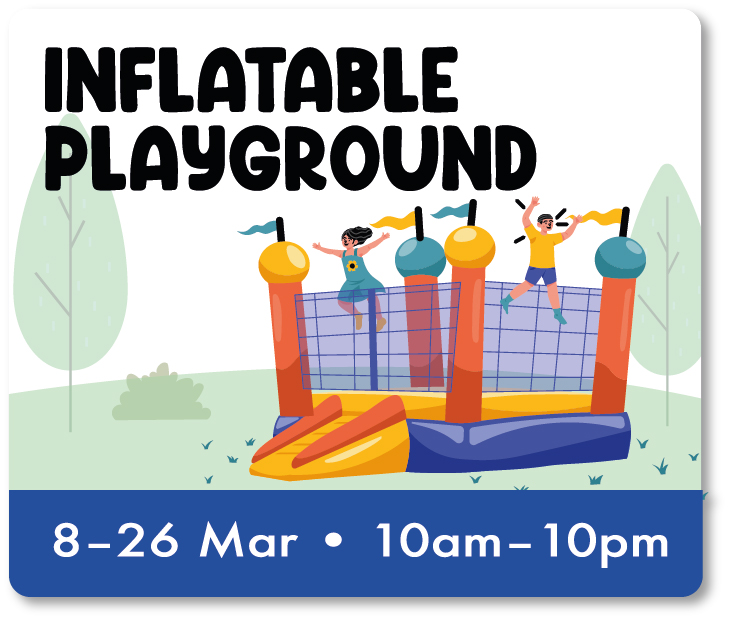 Eco & Fun in the Park
Inflatable Playground
4 Mar 2023 to 26 Mar 2023
Get ready, get steady for some eco-fun activities ! Here's a sneak peak on what's to come !
Check it out for all the updates on all on-ground activations that will be happening from 4 - 26 March 2023 !
Let's enjoy the Inflatable Bumper Car at Sunken Garden for FREE !
Campaign date: 8 - 26 March 2023
T&Cs Applied.