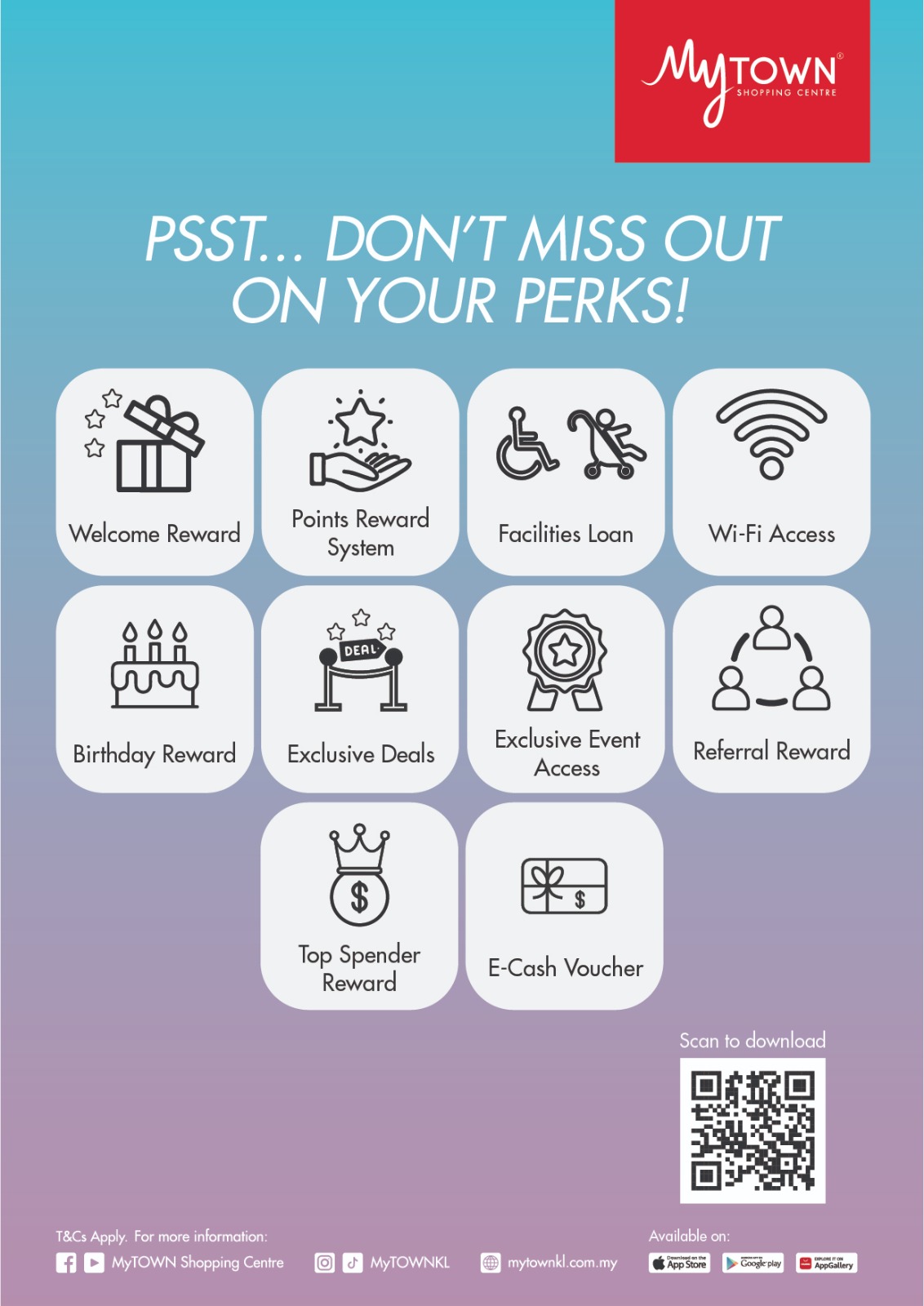 Perks and Benefits
MyTOWNKL App
16 Feb 2023 to 31 Dec 2024
Be part of MyTOWNKL App member and enjoy these exclusive perks and benefits:
1) Free membership
Absolutely free to join and start to earn points
2) Points Reward System
Collect points for every Ringgit you spend and redeem your points with the perks available on the App. Enjoy RM1 = 1 point when you spend at any participating tenants. Check it out here:
3) Birthday Reward
It's your day and we want to celebrate with you. Pamper yourselves with these exclusive birthday rewards
4) Exclusive Deals
Be the first to grab the deals provided by tenants or enjoy extra points on a limited time only
5) Wi-Fi Access
Enjoy longer access to Wi-Fi connection when you surf internet in the mall
6) Facilities Loan
Hassle-free to loan our facilities when you need one!
7) Referral Reward
Earn 50points when you refer your friend and family to download MyTOWNKL App.
8) Top Spender Reward
Be the top spender to enjoy double points or exclusive rewards.
And more! Download MyTOWNKL App now to explore more perks!