Streeetch Your Ingredients!
Ringgit Kasi Tariiik
11 Nov 2022 to 31 Dec 2022
1. Fruit
Fruit is a great healthy snack that is already delicious if eaten by its own. But if you're looking for a place to buy fresh delicious fruits, you can get it from Village Grocer (B1-018) and make a fruit salad. Craving for an energizing oat meals but have no time to make it? You can get some from Starbucks Coffee (G-023). Other places where you can get delectable fruit juice is from Urban Juicer (L1-K-08).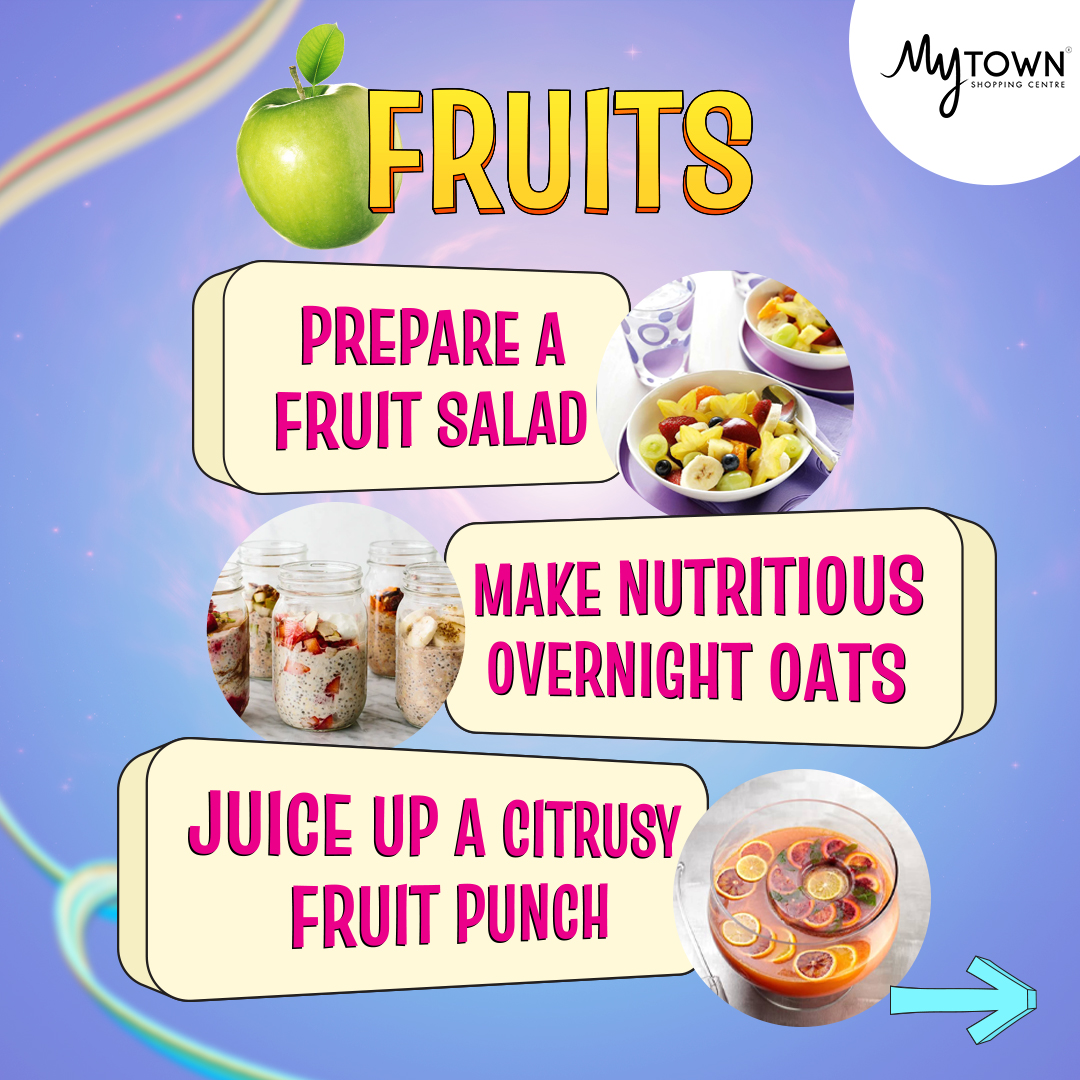 2. Milk
Milk is a healthy yet delicious alternative ingredient to put in your food. If you're looking for a tasty warm soup, you can get creamy mushroom soup from Hadramot Village (L1-021A). Team it up with a milkshake from Molten Chocolate Cafe (G-02), and grab some fresh yogurt from llao llao (B1-038) to end your already perfect meal!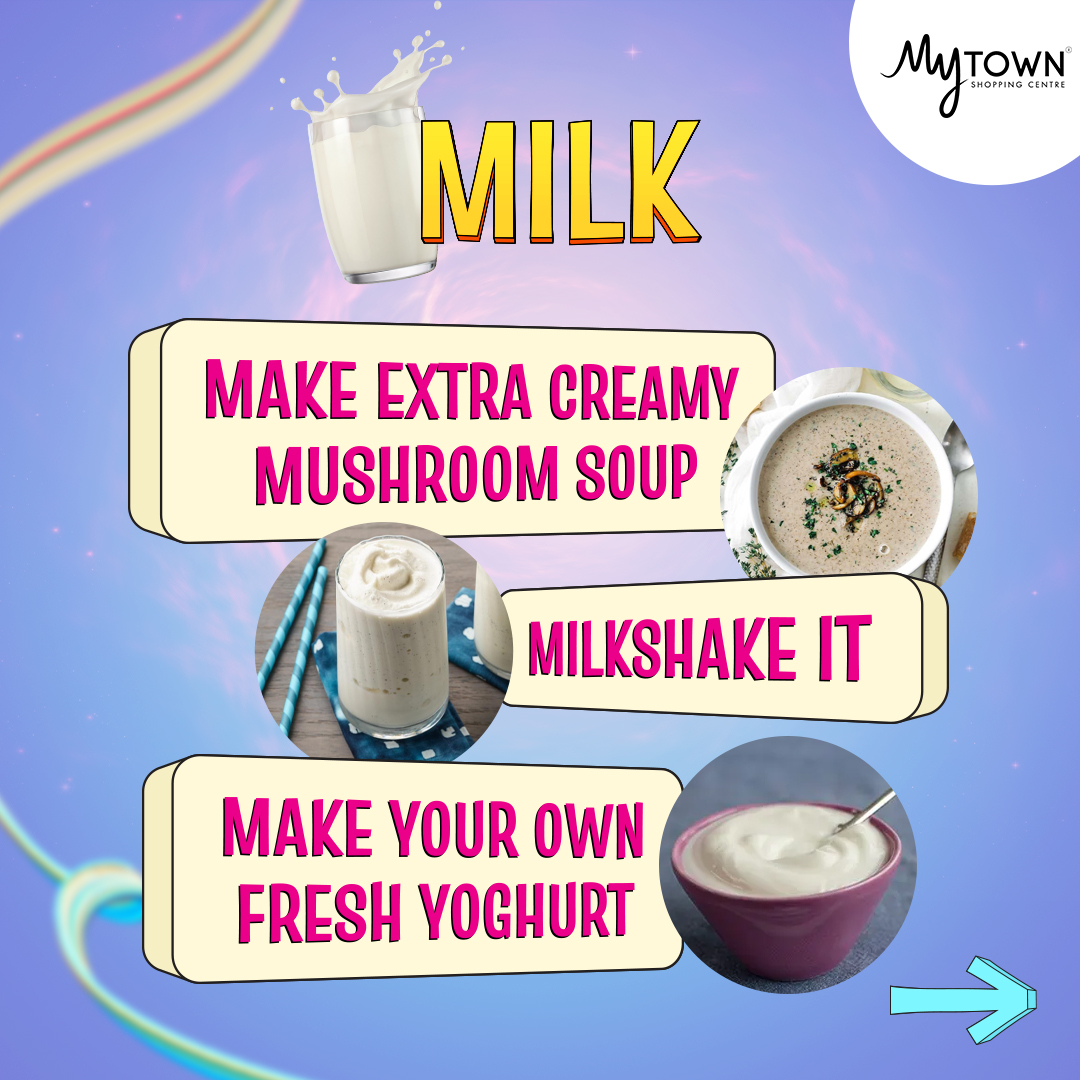 3. Bread
Bread, in some countries, is their special staple food. Grilled cheese sandwich and French toast are definitely tastier when you eat with your loved ones, and you can get them from Saychiizu Hokkaido Cheese Toast (G-K-011), while bread pudding is delicious if eaten with variety of toppings, and you can get best one from Cups and Cakes (G-K-017).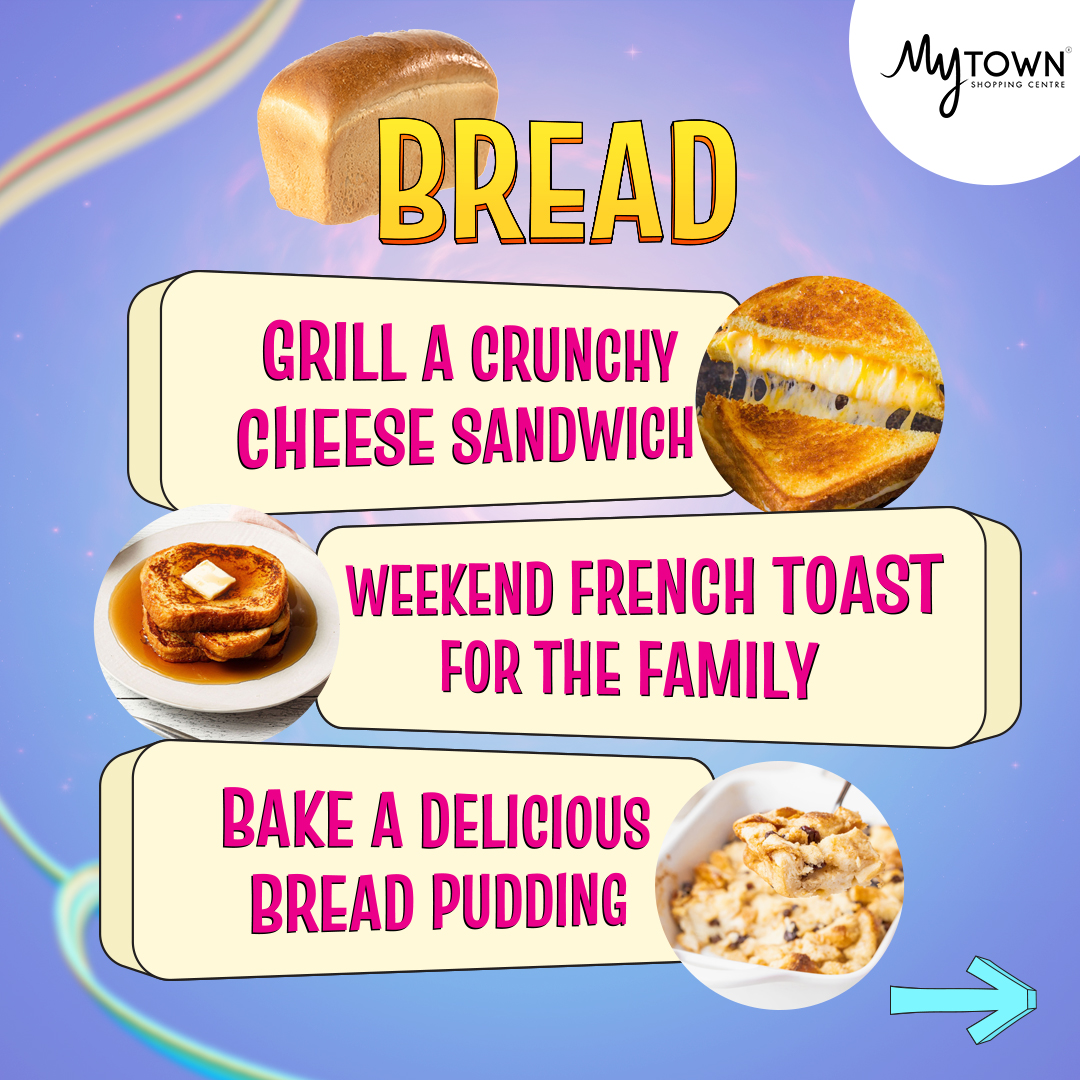 4. Rice
Rice is obviously a Malaysian's staple food. If you're craving to eat local fried rice, you can grab some from BeRempahh! (B1-027). Feeling some South Asian food? You can get biryani meal set from Chicken Dynamite (B1-023). Sushi is definitely a savior food especially when you're really starving. Get some sushi from our sushi shop at Sushi King (G-K-012A).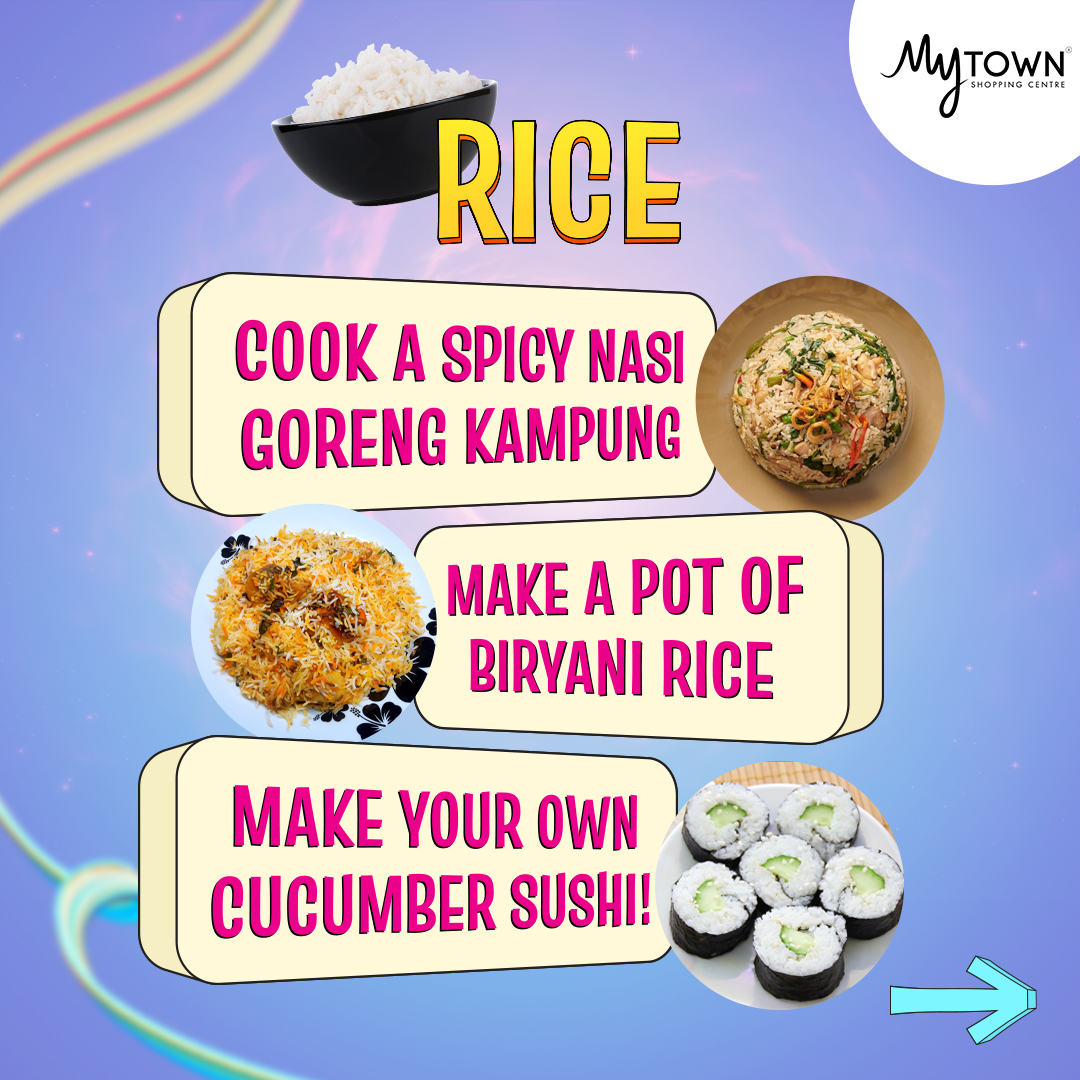 4. Chicken
If you feel like exploring other places to eat the best chicken meal, you can get some juicy chicken tenders from My Virtual Foodhall (L1-019). Craving for a richer flavor chicken? Get some chicken wings from Goobne (L3-043A). Of course we won't forget our delicious chicken burger where you can get it from myBurgerLab (G-020).